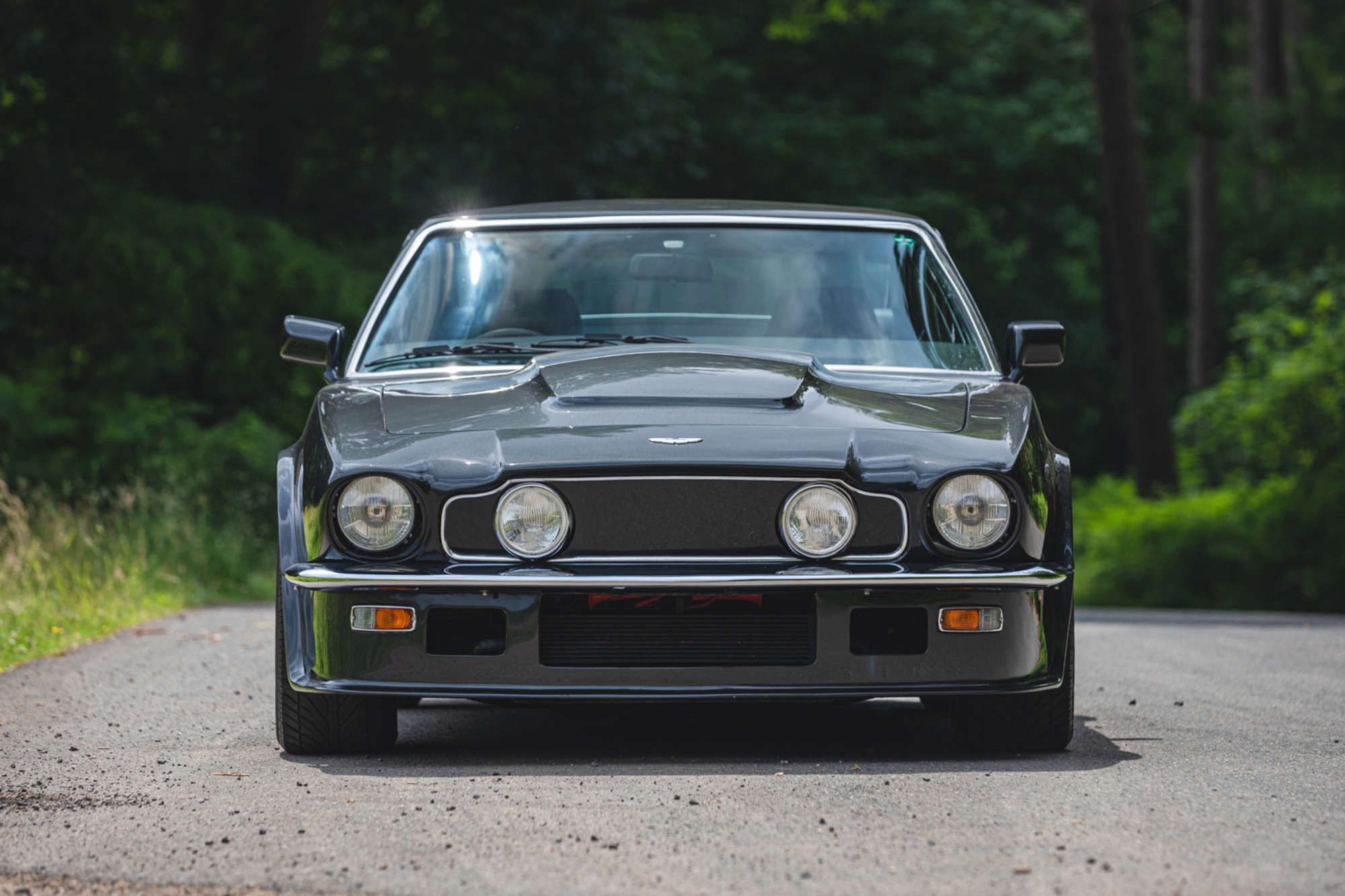 Specification
Year
1989
Colour
Black
Registration Number
G870KPW
Price
SOLD
Description
Aston Martin V8 Vantage X-Pack Coupe
Finished in Litchfield Black Metallic with black hide and black carpets - or 'Triple Black'
A rare and highly desirable, UK-supplied, right-hand drive, genuine factory 'X Pack' with Manual Gearbox
One of only 95 produced, this last of the line model is in simply superb condition. Just 37,500 miles from new. One of just two right-hand drive examples supplied in Litchfield Black Metallic.
Superb service history and famously owned by JK of Jamiroquai, an opportunity to own one of the very best examples of a much sought-after model amongst serious Aston collectors.
At the time of its introduction in 1977, the Aston Martin V8 Vantage represented an impressive return to form for the British manufacturer, combining true supercar performance with the finest appointments of a luxury GT in the best of British tradition. Though subsequent models went through mechanical performance upgrades, it took nearly a decade before the V8 Vantage truly achieved 'supercar' status. The Series 3, first introduced at the 1986 British International Motor Show, was the ultimate iteration of the muscular V8 Vantage. Officially entitled V580X, quickly becoming known as the 'X-Pack, it was equipped with four dual-barrel Weber carburettors, high-compression Cosworth pistons, and larger valves and intake manifold, resulting in a remarkable 432bhp from its 5.3 litres. Described by one journalist as "a Hemi Road Runner built by Bentley", the new and improved V8 Vantage was a genuine 200 mph supercar.