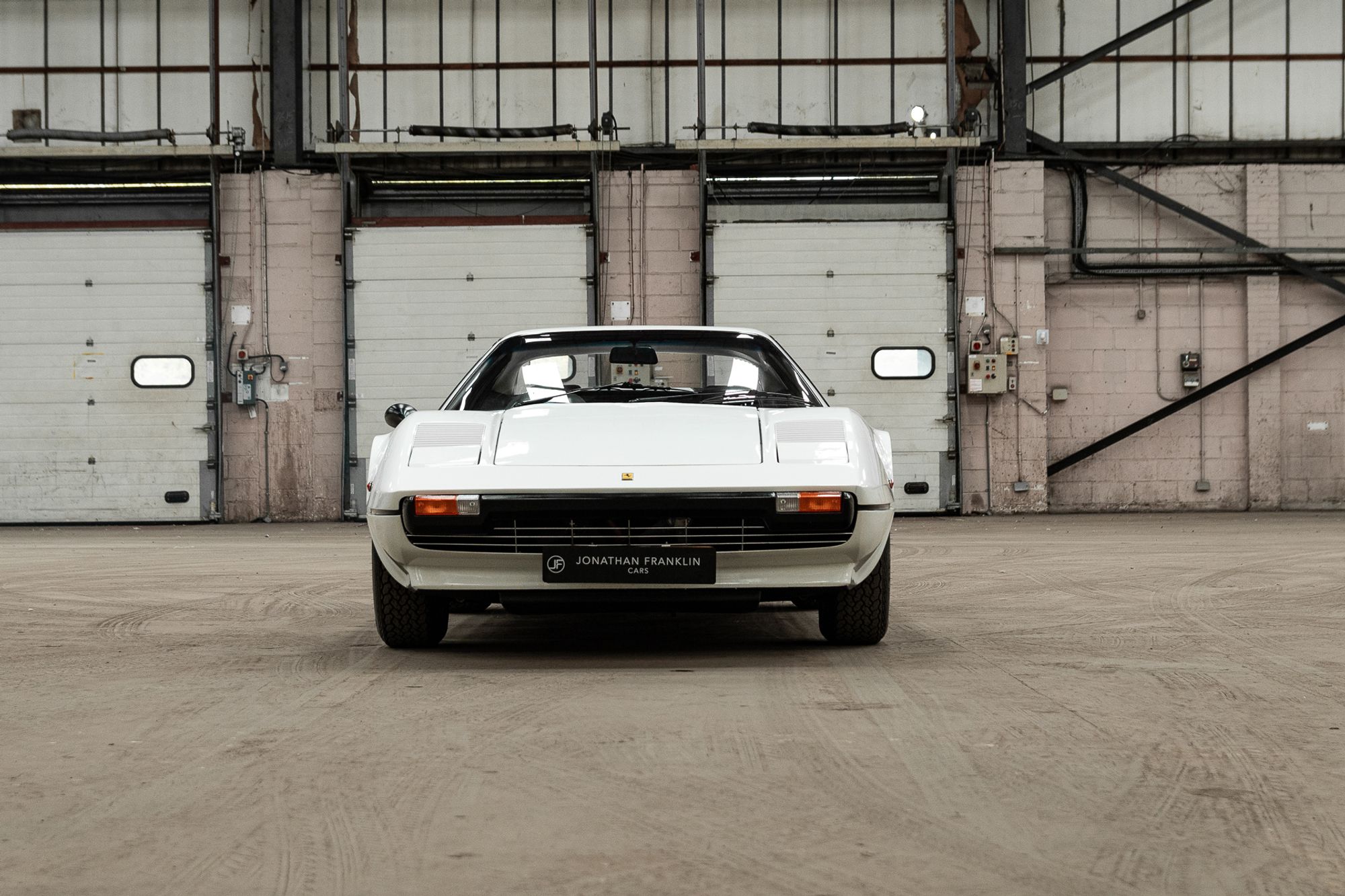 Specification
Year
1976
Colour
Bianco Polo
Price
SOLD
Description
1 of 154 Fibreglass body cars
Introduced in 1975 the 308 GTB was the direct descendent of the Dino. The 308's body was designed by Pininfarina's Leonardo Fioravanti, who had been responsible for some of Ferrari's most celebrated shapes to date, including the Daytona, the Dino and the Berlinetta Boxer.

The first production GTB rolled off the assembly line with a body made of fibreglass. Ferrari were unsure if they would register enough interest with the model, and so tested the waters with fibreglass which could be made more cost-effectively in small numbers. The instant success of the "Vetroresina" meant that they would indeed tool up to build the car in steel.

The engine was a 3 litre 90 degree V8, with belt-driven twin overhead camshafts per cylinder bank. It was transversely mounted in unit with the transaxle transmission assembly, which was below and to the rear of the engine's sump. All models used a fully synchromeshed 5-speed manual and a clutch-type limited slip differential. Suspension was all-independent.

The early cars and Fibreglass cars were equipped with carburettors and a dry sump, however in late 1979 the cars started to feature a wet sump and then in 1980 Ferrari made the leap to Bosch K-Jetronic mechanical fuel injection in order to meet ever more tricky U. S. emission standards. Clearly, Enzo Ferrari did not want to go this route as the race cars of the day retained carburettors. This change had several resulting effects to the 308. For one, it lost the intoxicating intake howl of the Webers.

More setails on this particular car coming soon...