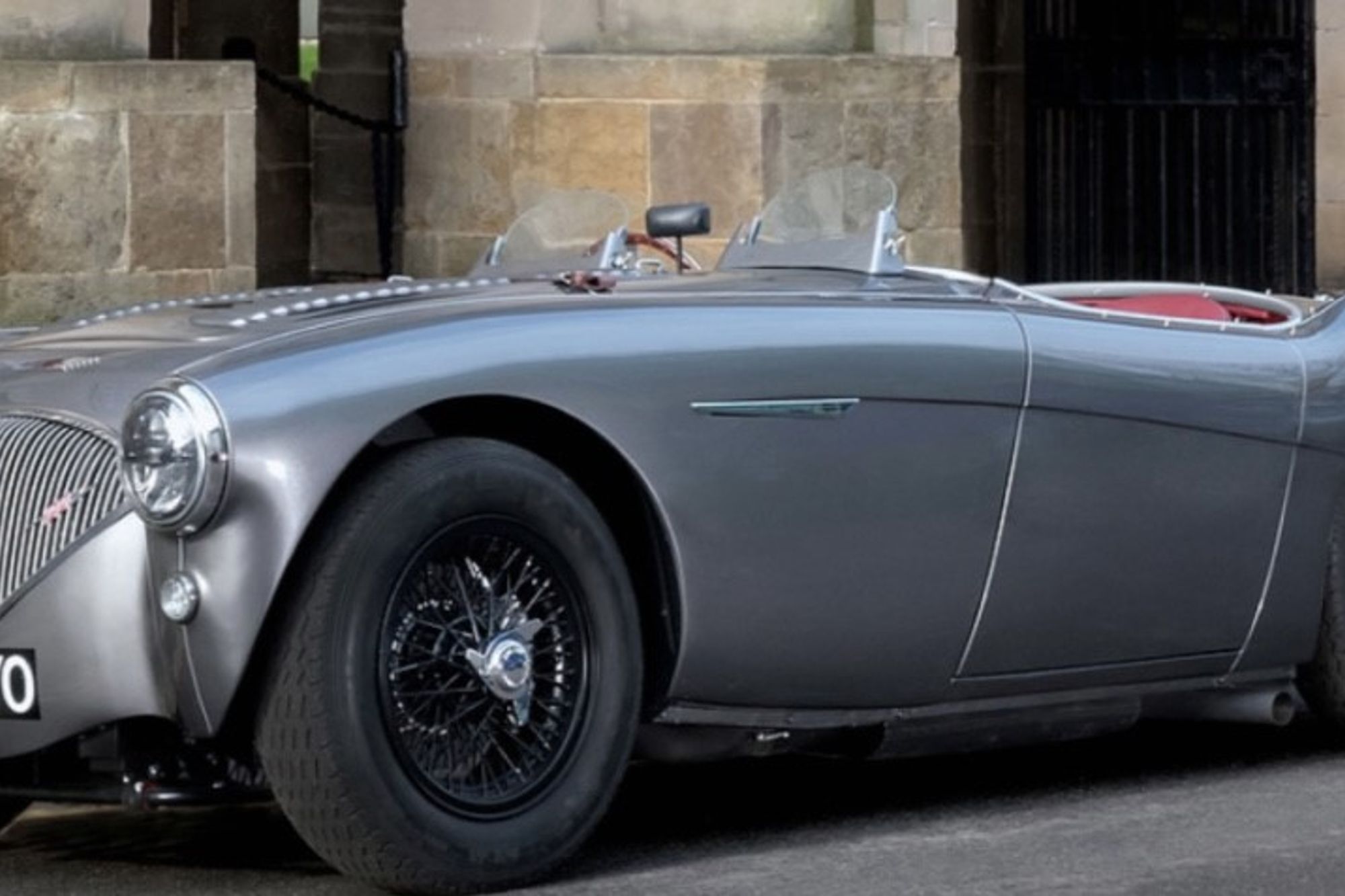 Specification
Year
1955
Colour
Stornoway Grey
Registration Number
228UYO
Price
£159,995
Description
1955 Austin Healey BN2 - JME Cape Works Special

Registration No: 228 UYO
Chassis Number: BN2-L/ 228481
Engine Number: 1B/ 228481
Body Number: 10562
Chris & Dan Everard are third generation Austin Healey specialists. Their Father Jon established JME Healeys in 1978 and since then JME have led the way in Austin Healey restoration and competition preparation.

In 2017, JME Healeys celebrated its 40th year anniversary and for the occasion felt it fitting to build a car to their own specification using all the experience and knowledge of cars they have built over the past 4 decades. The car was completed and surpassed all expectations of both performance and styling and sold immediately upon completion.

The JME Cape Works Special retains the integrity and simplicity of an original Austin Healey 100/ 4. Reimagined and built in the original Donald Healey workshop in Warwick. The aim was for the car to not only look fast & exciting but it also had to be exciting to drive, mixing the power of a race car but the refinement and usability of a road car.

• New chassis fitted with new front & rear bulkheads using handmade panels, all assembled in house. Chassis strengthened and modified at identified weak points.
• All Aluminium lightweight outer body.
• Uprated and adjustable front & rear suspension.
• Front & rear anti-roll bars, custom fabricated and fully rose jointed.
• Dual circuit racing pedal box setup with 4-pot alloy calipers & vented front disc setup. Rear discs with 3-pot alloy rear calipers.
• 3. 54 final drive rear axle ratio.
• 2954cc from an original 100/ 4 Block and producing 200BHP.
• Full steel bottom end, with JME spec camshaft, forged pistons and roller rockers.
• JME Race Side exit exhaust system.
• JME custom hydraulic concentric clutch release bearing.
• Custom built foam filled fuel tank.
• LED Front Headlighting.
• JME 100/ 4 sport bucket seats with full tailored leather interior.
• Tailored short tonneau.
• Lightweight 72 spoke Borrani wheels.

Supplied with UK V5C registration document, detailed folder of restoration investment and comprehensive photo album of the build process.

Complete with 2 Sets of Keys, Thor Hammer, and jack this beast is ready to race!