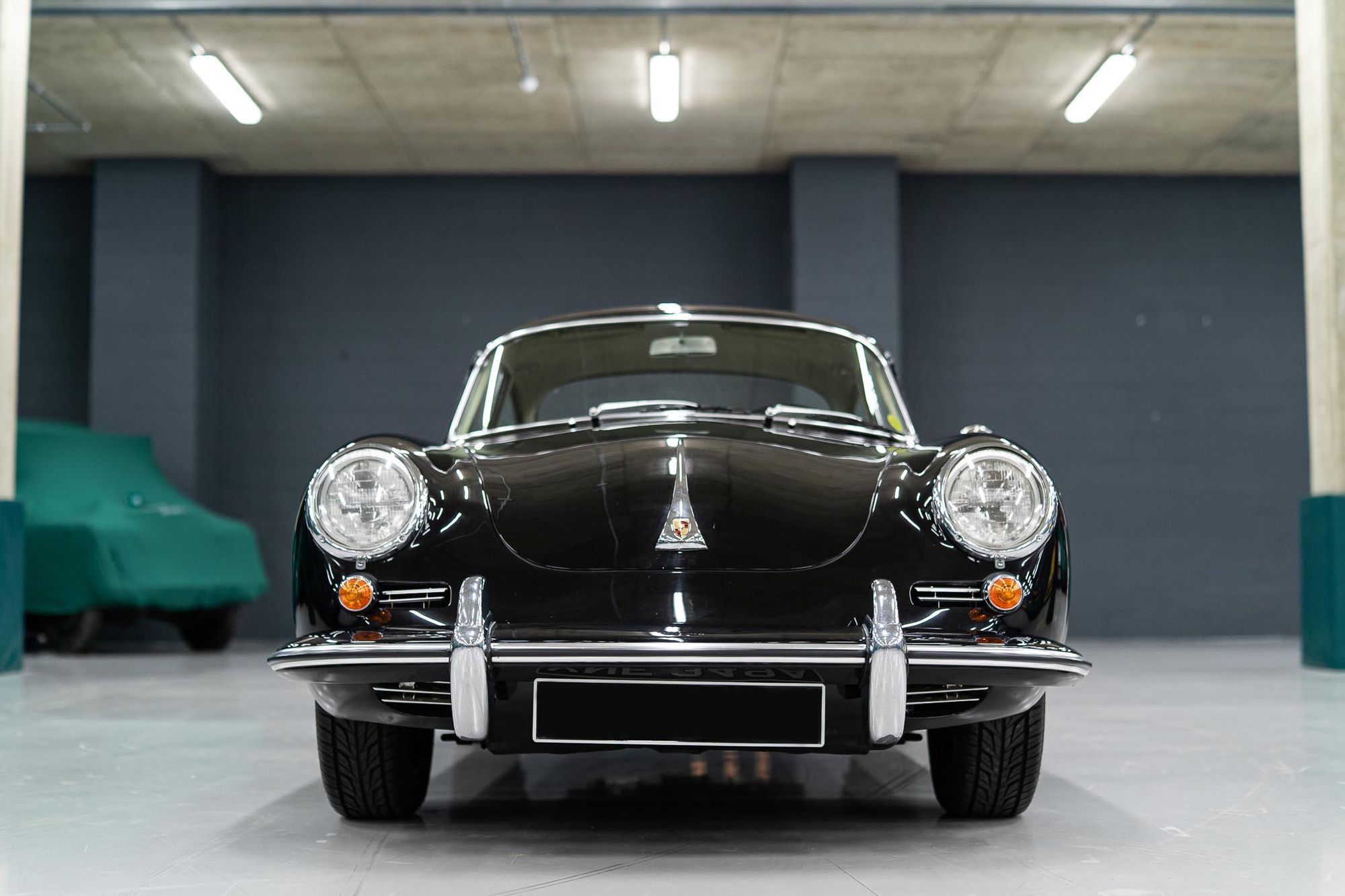 Specification
Year
1963
Colour
Black
Registration Number
YNF349A
Price
Sold
Description
LHD Porsche 356 B T6 Karmann Coupe
This car first registered in 1963 was delivered to its first owner in California, where the car stayed until 2013.It was restored in 2012/13 at which point it was imported into the UK. The car has been in two collections since.
An immaculate Black Porsche 356 B T6 Karmann couple (1600 cc) first registered in February 1963 and delivered to its lucky owner in California where the car stayed until it was imported into the UK in 2013 and held as part of a private collection.

The car has only covered 1,960 miles since a restoration and most recently in 2012/3 a substantial engine refurbishment was undertaken by the specialist California firm P.B.R. Restorations at a cost of $14,812 (receipts available). It has recently been serviced at 356 Porsche specialists in London. It will come with a fresh MOT and service.

The car has a Certificate of Authenticity issued by Porsche

The Karmann "Notchback" or "Hardtop" was produced for a couple of years in the early 1960s. Whilst the earlier models started life as a cabriolet and had a hard top bolted on, the cars in 1962 (including this car) started life as a coupe and had a number of other refinements before giving way to the 356 C in 1964 and beyond 1965 the 911.........