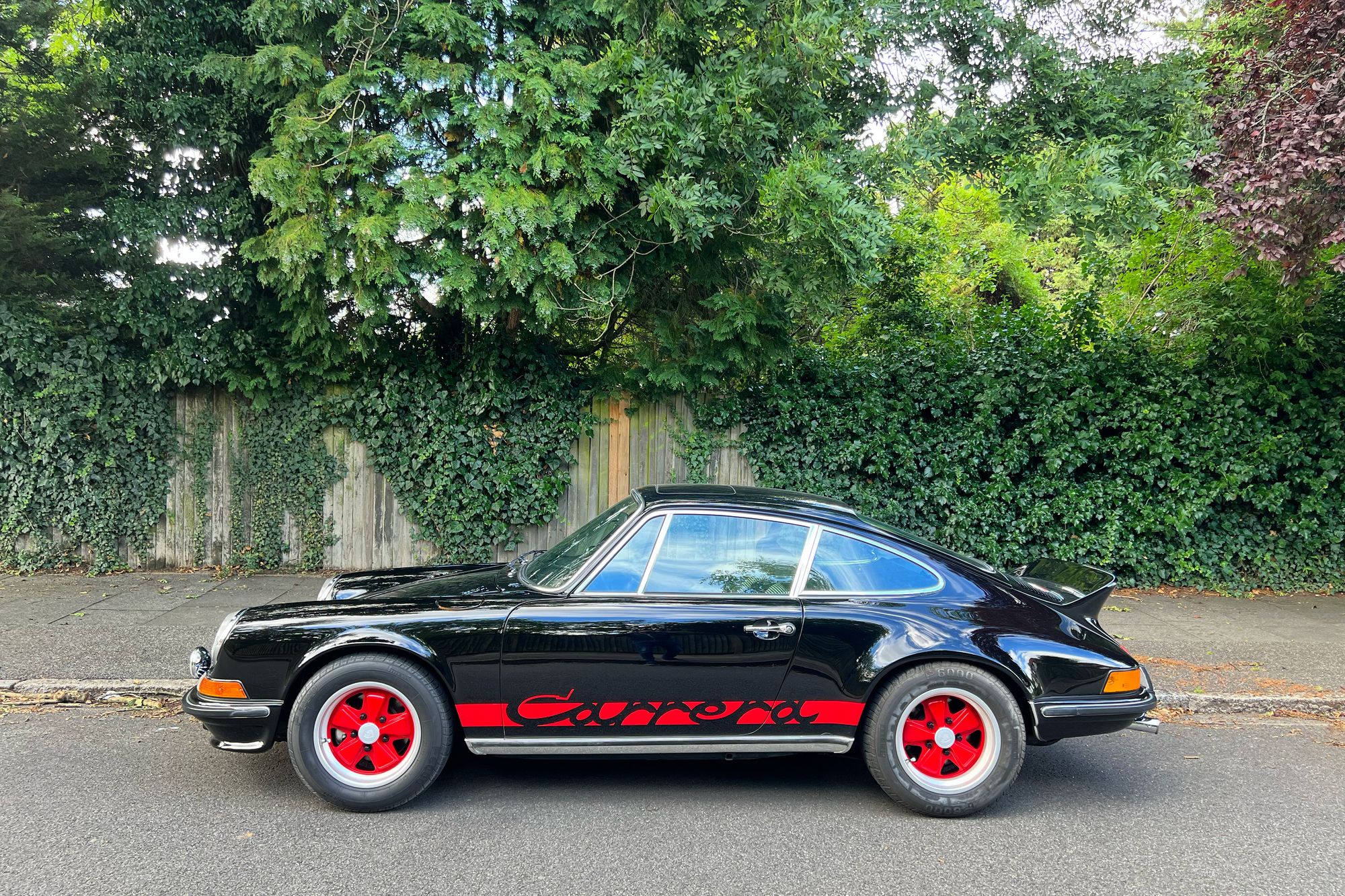 Specification
Year
1973
Colour
Black
Registration Number
UOA551L
Price
£499,995
Description
1973 Porsche 2.7 RS Touring (M472)
RHD restored example
Delivered new to Hong Kong
Chassis 9113601288 Left the Porsche factory in 1973 with the following specification:
Black paint
Black Leatherette Interior
Outside mirror
Electric Sliding Sunroof
Power windows
Limited Slip Differential
Head restraints
Sports seats left & Right
Retractable Seat Belts Left & Right
Stereo Loudspeaker with electric aerial
Red Lettering on both sides
Of the 1580 Carrera RS's produced 62 were black and this car is believed to be one of only 3 RHD in black out of the 117 RHD and ultra rare to have a sunroof.
During the cars life like the vast majority of these cars and at its ripe old age of 50 the car has had lots of work - most recently by world renowned and highly respected specialist Neil Bainbridge of 'BS Motorsport'
The car is presented today in its original colour and has a correct '7R' engine.
The engine number is not the original unit it left the factory with, however it is the correct period and type.
The car is in excellent order and recently took pride of place at the Porsche Silverstone Showroom to celebrate the 75 Porsche celebration. I personally drove the car back to North London where the car is with me now and I can confirm it is a superb driver, didn't miss a beat and attracted much attention on its journey back.
Absolotely nothing to do to this car apart from drive it and enjoy it!